Meet the team
Harminder Singh, M.D.

Dr. Harminder Singh is an Associate Professor of Medicine, Dept. of Internal Medicine and Community Health Sciences, Max Rady College of Medicine, Rady Faculty of Health Sciences, University of Manitoba.  Dr. Singh is the Director of Research, WRHA City Wide Endoscopic Services. He is a member of the medical staff, Department of Medical Oncology and Hematology, CancerCare Manitoba. He is a member of the University of Manitoba IBD Clinical and Research Centre. Dr. Singh has a special interest in the epidemiology of gastrointestinal conditions, in prevention and screening for colorectal cancers and in improving the benefits from colonoscopy and outcomes among those with IBD.
Charles Bernstein, M.D.

Dr. Bernstein trained in gastroenterology at UCLA and has been practicing at the Health Sciences Centre since 1993. He is a Distinguished Professor of Medicine and Director of the University of Manitoba Inflammatory Bowel Disease Clinical and Research Centre. His research focuses on understanding the causes and clinical management of persons with inflammatory bowel disease and together with Dr. Singh has explored outcomes from colonoscopy in regards to colon cancer screening.
Patrick Faucher,  B.CoMS

Patrick Faucher is the Creative & Strategic Services Lead within the Knowledge Translation (KT) Platform at the George and Fay Yee Centre for Healthcare Innovation (CHI). Applying an approach rooted in Design Thinking, he specializes in adapting content and media to meet the needs and objectives of target audiences and developing communications strategies to effect behaviour change. To learn more about CHI's KT platform, visit 
http://chimb.ca/knowledgetranslation
.
Linda Hathout, M. Eng

Linda Hathout is passionate about making the Canadian health care system the best in the world. She has spent the last 10 years helping to re-engineer health care services in Winnipeg and understanding its complexities. The Service Redesign Team she developed was given an Accreditation Canada Best Practice Award in 2012. Prior to health care, she worked on the railroad, in aerospace, at LEGO, and as a Reserve Communications Officer in the Canadian Armed Forces. Hathout completed an undergraduate degree in industrial engineering followed by a Master's of Science, focusing on robotics and cellular manufacturing at the University of Manitoba while concurrently completing an Honours degree in Sociology at the University of Winnipeg.
Ms. Valerie Michaud, M.A.

Ms. Valerie Michaud received her M.A. in Sociology and has been involved primarily in program evaluation and survey research.
Dr. Leigh Anne Shafer, PhD.

Dr. Shafer is a biostatistician and assistant professor in the University of Manitoba's department of Internal Medicine. Her primary research interest is mathematical modeling (computer simulation) of HIV/AIDS and other infectious diseases. In addition to this, for over 20 years, she has contributed her biostatistics expertise to a wide range of public health studies and clinical trials. Examples include studies aimed to improve health outcomes for people with inflammatory bowel disease (IBD), diabetes, and cancer.
Dr. Jason Park, MD, MEd, FRCSC, FACS

Dr. Jason Park, is a Surgical Oncologist at St. Boniface General Hospital and CancerCare Manitoba. He is also an Associate Professor in the Department of Surgery at the University Manitoba and serves as the Director of the General Surgery Residency Program.
Gayle Restall, Ph.D.

Gayle is an Associate Professor in the Department of Occupational Therapy, College of Rehabilitation Sciences, Rady Faculty of Health Sciences at the University of Manitoba. She is a registered occupational therapist with a PhD from the Department of Community Health Sciences at the University of Manitoba. She is passionate about involving people, who require health services, in their own care, program development, research, and social policymaking; exploring the experiences of people living with chronic health conditions in accessing supports and services to participate fully in community life; enabling the uptake of evidence into clinical practice; and facilitating equity in health and health service delivery.
Dr. Jeff Sisler, M.D., CCFP, FCFP

Dr. Jeff Sisler is the Vice-Dean of the Office of Continuing Competency and Assessment in the Faculty of Health Sciences at the University of Manitoba. He is also is a Professor in the Department of Family Medicine, and has been a leader in the primary care cancer community in Canada.  He is a co-investigator on the CIHR-funded CanIMPACT Research Team in Primary Care Cancer Research and has a special interest in cancer survivorship. Dr. Sisler received his Masters degree in Family Medicine from the University of Western Ontario in 2002.  He also holds a Certificate in Adult and Continuing Education from the U of M.  In 2013, The College of Family Physicians of Canada, awarded him an Award of Excellence in 2013 for his work in cancer care.
Celeste Waldman, R.N., B.N.
Ms. Waldman passed away unexpectedly during the research project. She had an extensive background in nursing and nursing education and was working on her Ph.D. in nursing. She was a key member of the research team and had a strong interest in the development of resources to engage patients in their own health care. She is greatly missed by the research team and other members of the educational community.
John R. Walker, Ph.D.

Dr. John Walker was an invaluable part of the team. He passed away December 2018. John was a Professor in the Department of Clinical Health Psychology at University of Manitoba. He worked tirelessly for many years in helping children, parents, and adults in overcoming anxiety problems. He was interested in knowledge translation focused on information needs of members of the public in their interactions with the health care system.  In recent years, he focused on developing and evaluating improved health information for the public. He had a very pragmatic approach to research and knowledge translation. His gentle nature, expertise, innovation, thoroughness and limitless support to others will be deeply missed.
Kirsty Wittmeier, Ph.D.

Kristy is an Assistant Professor in the Department of Pediatrics and Child Health at the University of Manitoba. Her research interests include knowledge translation and pediatric rehabilitation.
Kathleen Zawaly, B.Sc.

Kathleen received a B.Sc. in Physical Geography from McGill University where she was involved in GIS research assessing forest fire regrowth and tree health. She won the Terry Fox Humanitarian Award Scholarship due to her dedication in improving human welfare and this interest has lead her into human health research. Kathleen is pursuing a M.Sc. at the University of Manitoba and her research is focused on Lynch Syndrome (a hereditary condition that substantially increases a person's risk in developing cancer – particularly colon cancer).
Mariam Ragheb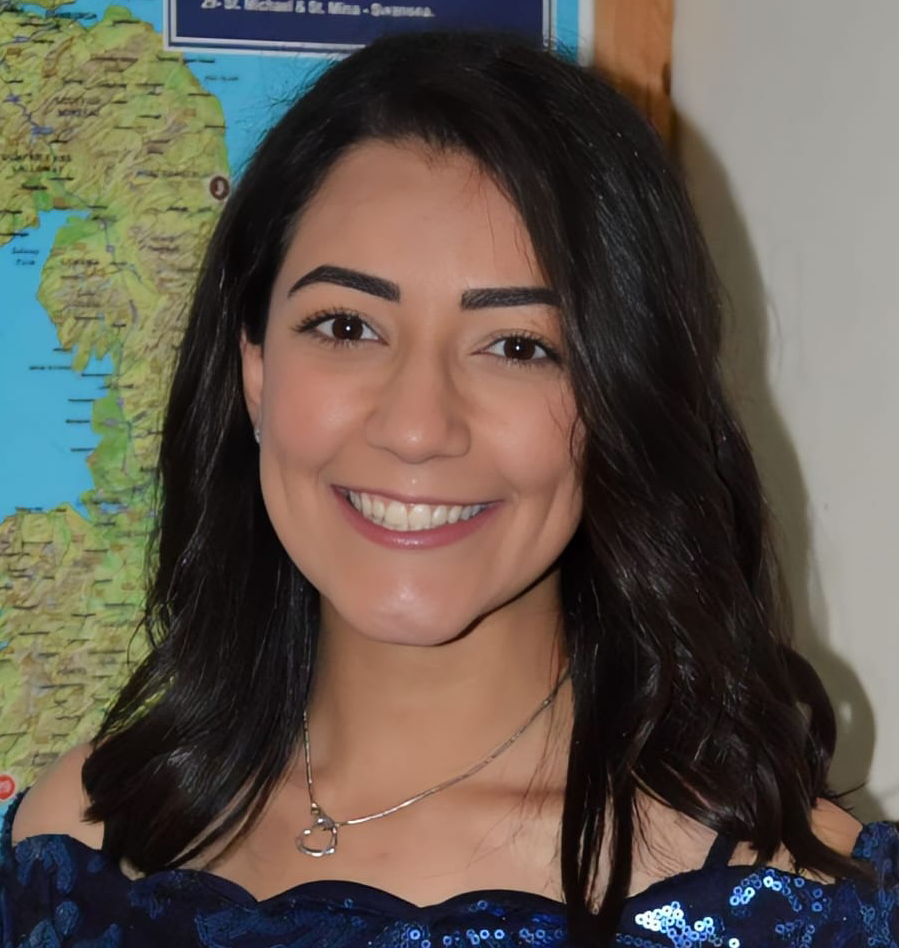 Mariam Ragheb is a medical student at the Faculty of Education and Health Services at the University of Limerick, Ireland. Mariam is a former Dietitian, as she graduated from the Manitoba Partnership Dietetic Education Program at the WRHA, following her graduation from the Faculty of Human and Nutritional Sciences at the University of Manitoba. Mariam has a special interest in continuing her medical career in Canada in Internal Medicine, with a special interest in becoming a Gastroenterologist. Mariam participated in various research opportunities under the supervision of Dr. Singh and Dr. Faisal in Internal Medicine to improve the diagnostic tools for colorectal cancers and cirrhosis diagnosis, respectively.